Steel Blue's Smoking Hot Summer Promotion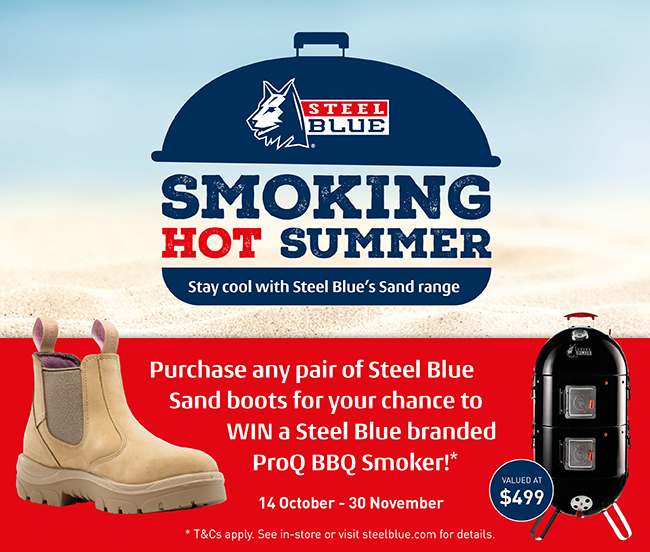 This sweltering summer, steel yourself with Steel Blue's Smoking Hot Summer selection of Sand boots! Any purchase of Steel Blue Sand boots has the potential to reward you with a Steel Blue branded ProQ Frontier Elite Smoker, with the winner chosen at random on Monday, 2 December, 2019. Give the heat the boot, and stay cool with Steel Blue's Sand Range! Terms and Conditions apply.
If you have any queries or issues, feel free to contact us, and we'll be happy to help you in any way we can.