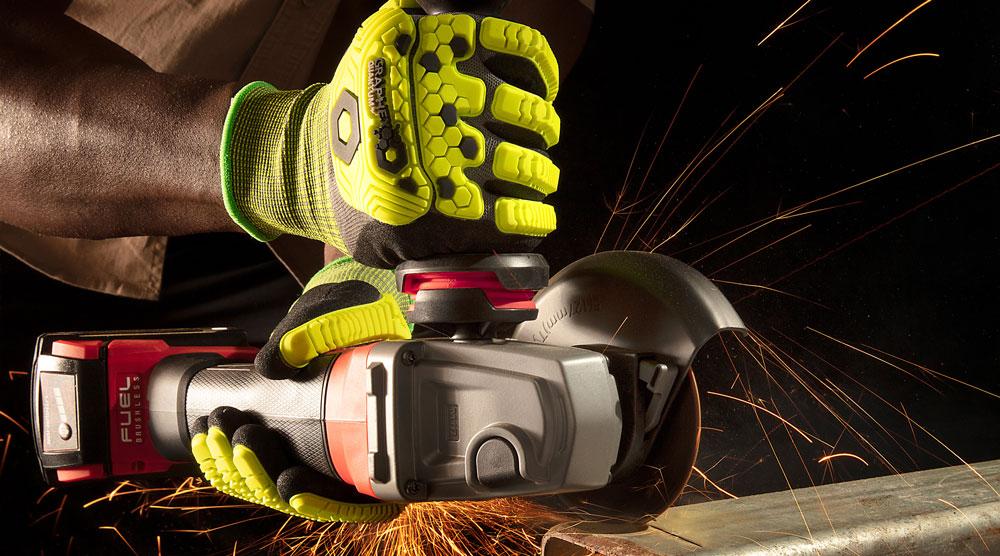 We know 'em, we glove 'em - gloves keep our hands warm and protected, but how can we be sure that they're up to scratch?
Most people in Australia are unaware of the process and importance of Certification vs Compliance; therefore, misconceptions occur, and consumers become exposed to the risk of workplace injury.
So what is Certification? How does this differ from Compliance?
A 'Certified' product to the relevant Australian Standards means that it is independently verified, and its mechanical scores are validated by an independent notifying body, such as BSI Benchmark or SAI Global.
Certification is an ongoing process that ensures the manufacturing process and facilities, certificates, and the product itself are audited and scrutinised so that all product performance claims are consistently accurate. To certify a product, it needs to be tested and examined by the independent third-party notifying body. Asking a trusted and independent notifying body to certify a product provides the distributor, employer and wearer complete peace of mind that the product will perform as expected.
Once a product has been certified, the notifying body allows the manufacturer to use its unique certification logo, such as the BSI Benchmark logo. A product bearing this mark indicates that BSI has completed rigorous audits of its manufacture and production. It also symbolises that the product is certified to the relevant Australian/New Zealand Standard. Please note that there is no requirement to undertake any of these independent reviews for gloves that are 'Compliant only'.
Unknown to most people, gloves in Australia are almost always sold as compliant with Australian or European Standards. They may show the 'CE' mark, a mechanical score, and a symbol like 'EN 388:2016 4542F'. They may state in their literature 'Compliant to European Standards' or 'meets European Standards'. They may also print AS/NZS 2161.3:2020 on the glove to claim the glove is standards approved. This is NOT the same as being certified to any standard. Unfortunately, compliant gloves with these markings require no proof or validation from the glove manufacturer that they are accurate. Certification is the only way to guarantee a glove will perform as expected.
In essence, the difference between certification and compliance is whether or not a claim is proven. Anything that states it is compliant has not independently proven that it meets any standards whatsoever - and just because it looks safe doesn't mean it is safe. Certification means that their claims have been proven, and you can trust the gloves to perform as advertised.
This doesn't mean that any glove that's only compliant is snake oil, of course - but it means you can't tell which one it is unless you test it yourself. In doubt, it's always better to go with something certified to ensure you get the appropriate level of protection.
For further information, view the Tru blog post on this topic